Enclosed Trailers
Enclosed Cargo Trailers For Sale in Georgia
Searching for the Best Enclosed Cargo Trailers in Georgia? Discover Top of The Line Enclosed Trailers Pre-Equipped with Options along with Affordable pricing at A&A Center Trailers
If you're seeking for a top of the line yet affordable enclosed cargo trailers for sale in Georgia, your search ends at A&A Center Trailers. We recognize the significance of owning a dependable, budget-friendly, and long-lasting trailer, whether it's for personal use, business purposes, or recreational activities. Our commitment is to offer one of the most extensive and high-quality selections of enclosed trailers in Georgia, ensuring you find a solution that's built to endure the test of time.
Our impressive inventory of enclosed cargo trailers comes in various sizes and options, so you're guaranteed to find the ideal match for your hauling requirements. We carry trailers in multiple dimensions, from compact 4x6 units, mid-sized 6x12 options, to spacious 8.5x24 models or even longer. Customize your trailer with an array of features, such as increased interior height, tie downs, blackout packages, upgraded capacity axles and tires, and much more.
We take pride in our ability to offer our customers an extensive range of customization choices, ensuring that you find the perfect enclosed cargo trailer to meet your specific needs. Additionally, we provide financing options including no credit check rent to own enclosed trailers, making the purchasing process more accessible and hassle-free.
Our dedication to exceptional customer service is unparalleled at A&A Center Trailers. Our experienced, friendly, and knowledgeable team is always available to address any questions or concerns you may have. We'll work with you to find the ideal trailer that suits your budget and needs.
If you're looking to buy an enclosed cargo trailer in Georgia, visit our extensive inventory at 8834 Tara Blvd, Jonesboro, GA 30236. You won't leave disappointed!
We're proud to carry top brands such as Anvil, Quality Cargo, Nationcraft, US Cargo by Forest River, and Diamond Cargo Enclosed Trailers.
Our advanced line of enclosed trailers boasts numerous standard features, including 6'3" interior height, radial tires, aluminum side vents, 16" on center floor and wall cross-members, 24" stone guard, body-colored matching exterior screws, LED lights, and 3/4" plywood floors and 3/8" plywood walls.
For customers who desire even more, our elite line by Nationcraft Trailers delivers an abundance of features, such as a transition ramp flap, 6'3" interior height, radial tires, aluminum side flow vents, 4 D-rings on 14' models and smaller and 6 D-rings on 16' or longer, bar lock and flush lock side door, 16" on center floor and wall cross-members, 24" stone guard with J-rail trim, screwless or semi-screwless exterior, LED lights, battery-operated LED interior and side door access exterior light on dual axle models, backup lights, 3/4" plywood floors, 3/8" plywood walls, and more!
NOTE: Not all trailers come standard with above features. Also additional options not mentioned may be included depending on the specific unit ordered and in stock.
Regardless of the line you select, our enclosed cargo trailers are engineered to withstand the test of time and fulfill all your hauling demands. Contact A&A Center Trailers today to discover more about our enclosed trailers and how they can help you tackle any task with ease.
The options mentioned above may not be applicable to all trailers. Please call us for details or any questions you may have.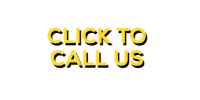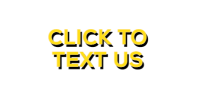 Get a Quote
Stock No.
Click to Call
Please enter your name and phone number to get calling options.